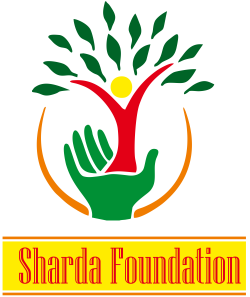 I inherited the idea of service to humanity is service to God from my family. My grandfather Late Shri Mohanlal was a freedom fighter and he is remembered and exemplified for his social services and philanthropic nature continuing our family tradition inspired by my father and my family virtues in 2012 I established SARDA FOUNDATION in memory of my dear grandmother.
Brief highlights of our activities
We have adopted around 10000 needed widows from chikhli and khergam taluka of navsari district of Gujarat. Working for their upliftment as per our capacity.
We distribute Diwali Sweets & fire crackers to more than 1000 children in Schools of surrounding areas
We distribute food grains and grocery to needy widows of surrounding area.
We arrange Mega Medical camp for women from economically weaker section
We arrange for free eye check up camps and free cataract operations
We revamped the houses of poor and needy whose houses were destroyed in heavy rainfall.
We encourage sports potential of surrounding area by activities of Mohanlal Cricket academy.
We are able to held high the esteem of our nation by giving international Gold Medalist athlete like Miss Sarita Gayakwad
We donated CCTV cameras to Chikhili Police station
We arrange for water huts in Summer
We donated ambulance to animal saving group Vijalpur.
We arrange for Iftar party in Ramzan to promote communal harmony.
Our best focused extension activities run through phases like
Sarda Foundation stands upright through the test of good and less good times by the promotional and determinant efforts of Shri Darshanbhai A Desai
Responsibility, dedication and commitment are limbs of our foundation to achieve our goals.
We are determined at delivering few but effective actions to transform the society
Our goals command our thoughts, liberate our energy and inspire our hopes.
Our mandates are clear. We are committed to serve educate and expand the understanding and knowledge of surrounding tribal and semi-rural belt.
Through our educational institution we are educating to integrate economic, social, political and spiritual wellness and holistic development in improving quality of life for tribal and non tribal people of this area
To provide meaningful and relevant opportunities to people of tribal belt
To make quality education and life necessities assessable to maximum people of the tribal belt
Transforming lives of tribal through various educational and extension services
To empower the deprived, remote and sparsely located tribal belt
To aim at holistic development and wellbeing of society